Web hosting is an element that is often overlooked or understated when it comes to kick-starting one's online portfolio. Choosing a competent, convenient, and thorough web hosting platform may improve your business venture's sales and even improve SEO for your websites.
Today, there's an array of web hosting platforms for you to choose from. Apart from the number of options available, you should know that there are different types of hosting that includes: Free Web-hosting, Shared Web-hosting, VPS hosting, Dedicated Web-hosting, and Managed Web-hosting. Depending on one's individual or business needs, the choice and decision may vary.
Coming back to the subject matter that we are going to address, in-depth, today, whether you are an individual looking to setup a WordPress blog, or a businessman looking to showcase his services through the website or wanting to sell the products through an an e-commerce platform, you need to have some understanding about WordPress hosting and what might be the best options for you. Hence, our goal, today, is to help you figure your way out around and about WordPress hosting, thoroughly, potentially unveiling and discussing all possible areas that might help you make or execute your decision in a better manner.
To help you make the right strategic decision, one that falls in your favor, and has potential success, in the long-run, we will cover the best WordPress hosting providers/ platforms, so that you may choose more wisely.
However, before we get deeper into our comprehensive WordPress hosting guide, here are a few FAQs/ areas that you would definitely want the answer to:
What makes a good WordPress Hosting?
WordPress CMS, in its own, is a very light-weight open-source software. One that is standardized and widely compatible with almost all web hosting platforms available online. With that being said, you should always know the elements of a good web hosting platform, so that you don't run into any sort of inconvenience or trouble, heading into the future.
Generally speaking, versatility, efficiency, responsiveness, security, and reliability are the key factors that make up a good WordPress Hosting platform. If we get into technicalities, then you would want to approach a web hosting platform that offers 99.9% server uptime, 24/ 7 live customer support, enhanced security features, and vice versa. Don't worry, we'll get into the detailed technicalities later on, when we talk about the choosing a WordPress Hosting platform.
Till now, you should know that a good WordPress Hosting platform will offer you the following:
Specialty designed for WordPress CMS's websites
Loading fast loading for the WordPress CMS's websites
Security against major data breaches or potential threats,
Efficiency in delivering the all the WordPress CMS requirements,
Responsiveness in addressing issues or malfunction on the files/code,
Versatility in terms of delivering consistently accurate services.
Which type of Web hosting should you opt for: Shared vs Managed?
Choosing between shared web hosting and managed web hosting has always been the topic of interest for many individuals. Obviously, it's not easy to opt for one, while ignoring the other. The major emphasis, however, is what an individual seeks to establish, in terms of personal and business requirements. In addition to that, it is important to point that there are focal points for both sides of the barricade that should not be ignored, when deciding upon which type to choose from.
In a nutshell, shared vs managed WordPress Hosting narrows down to the added WordPress-oriented and specific services and performance tweaks you get with, from either one of the options. This is especially the case, when you're considering managed WordPress Hosting.
In it's simpler term or meaning, managed WordPress Hosting acts similar to a concierge service for your WordPress site, leaving little for you to do, and often preferred by established e-commerce platforms. On the contrary, shared WordPress Hosting leaves most of the work to you, which includes features like creating backups, WordPress optimizations, and vice versa.
Also, when it comes to shared WordPress Hosting, you are likely to accommodate a considerably lower price tag or associated cost.
However, here's an amalgamation of the bottom line:
Many shared WordPress Hosting sites offer managed services
Shared hosting is just a type of hosting plan where your site 'shares' resources with other sites (on the same server)
Managed WordPress Hosting is value addition (for a premium price tag) that offers minor tweaks to shared web hosting
Shared hosting is mostly considered by the majority of individuals, mostly beginners and intermediates, while managed WordPress Hosting is considered by advanced e-commerce setups, the nitpickers and those looking for premiums across all areas.
At the end of the day, your choice will depend on your existing stance and business position, available resources, and future plans.
What is VPS WordPress Hosting?
Virtual Private Server or, mostly commonly referred to as VPS WordPress Hosting refers to a virtual mechanism. The mechanism, by which a physical server computer is dissected and dispersed into multiple servers, based on individual customer requirements. Despite the fact that you are sharing multiple servers at once, it still curtails the same amount of dedicated control. In addition to that, you also get privacy on each server computer, to run specific software requirements.
Generally speaking, VPS WordPress Hosting is availed by intermediate users, ambitious beginners, and even medium-sized enterprises. As a matter of fact, VPS WordPress Hosting is most enjoyed by users running a traffic-heavy blog, who need to scale their websites. VPS WordPress Hosting, hence, offers a more controlled and compartmentalized solution for users whose portfolio is rather diverse and dispersed. And like your regular WordPress Hosting, VPS Hosting may also be opted for, in a 'Managed' solutions package, meaning that all of your servers will be managed by the VPS WordPress Hosting provider.
What is WordPress Dedicated Hosting?
While WordPress Dedicated Hosting may seem as a technical term at first glance, it is, however, quite convenient and simple. Dedicated server is, essentially, a physical server that you may be able to lease from any hosting platform that offers Dedicated WordPress Hosting. This allows the user to gain full control over all aspects of the server, including hardware and software elements. However, beware of the fact that Dedicated WordPress Hosting is NOT AT ALL for beginners. It is for much advanced users, with an array of demanding requirements. If you do not have the knowledge and expertise about servers and you do not employee an administrator, it is better to opt for Shared or Managed WordPress Hosting options, and wait till you gain the amount of traffic, where you truly require the benefits and features of a dedicated server.
WordPress Dedicated servers are always advisable and best for users running intense, traffic-heavy blogs. And if you still wish to pursue for a WordPress Dedicated server, as a beginner, then we suggest you opt for the Managed hosting solution of WordPress Dedicated Hosting server, so that the risks and threats are minimized.
Free WordPress Hosting
Since we covered almost all areas of WordPress Hosting above, it would've been unfair to leave out this one, as most beginners, before stepping into the actual WordPress Web hosting game, wish to gain relevant hosting skills, even if there's a catch, associated. Free WordPress Hosting, ad the name suggests, is free for users, but with an undeniable catch.
More often than not, you may encounter free WordPress Hosting being offered in online forums and different small groups and, almost in all cases, free WordPress Hosting is maintained by an individual who is reselling a small portion of his server space, in order to gain side revenue. However, this isn't the catch that we were talking about. These individuals offering up their server space for you to avail free WordPress Hosting, require you to put up their banner ads or text links (in the footer of your website), so that they could cover up the cost of your free allocated space, while gaining profits, at the same time.
Perhaps the biggest disadvantage of free WordPress Hosting stems from the fact that it is highly unreliable. Since you're not bounded by any sort of contract, you never know when the individual might stop providing you with their free server space. They might leave you high and dry, without even giving the time for you to act or plan out. So, if you take our word for it, try to avoid free WordPress Hosting, especially if you're serious or looking for some long-term agenda to accomplish with your website.
Now, since we've briefly addressed the two major questions, we'll proceed with the best WordPress Hosting platforms for you to choose from.
Disclosure: This guide contains affiliate links. When you purchase a theme through the links, I sometime earn a commission, at no additional cost to you. Read my full disclosure here.
The Best WordPress Hosting Companies in a Nutshell
Before we dive into the detailed synopsis of each company, here's a brief list of hosting platforms, which are considered to be the best, when it comes to a solid WordPress hosting services rendered, and deserve to be ranked in the top 10 below:
1. BlueHost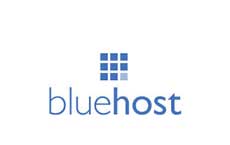 Bluehost is one of the earliest web-hosting companies, dating back to 1996. Today, Bluehost has emerged as one of the most popular WordPress Hosting platforms. Bluehost is an official WordPress Hosting provider. With Bluehost, you need not sweat over convenience and efficiency, as the company is both reliable and prompt, in terms of catering to its customers, in a timely fashion, through its 24/ 7 customer support, accessible through phone, email, or live chat. In addition to that, Bluehost is ranked and rated number 1, when it comes to web-hosting for small businesses. Click Here to read full review about BlueHost
2. SiteGround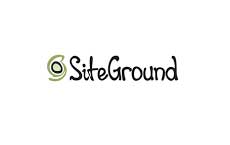 SiteGround is another, quite popular, and positively rated web-hosting platform, in the WordPress community. The company provides differentiated and reliable WordPress web-hosting solutions, to make your site secure and snappy, in terms of performance. SiteGround is also acclaimed its superior, uninterrupted customer support, which competitors, quite frankly, fail to match. Also, you don't need to worry about credibility, as SiteGround is a verified and official WordPress hosting provider. In addition to that, SiteGround features automatic upgrades, CDN, built-in WP caching, GIT version control, and one-click staging. The company is also spread across, an array of regions, making it only one of the few companies, to offer region-specific hosting, with 6 data centers situated across USA, Europe, Asia, and Australia. Click Here to read full review about SiteGround
3. HostGator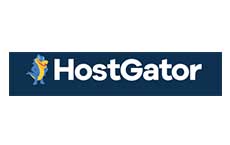 HostGator is a popular WordPress Hosting platform that hosts over 8 million domains, establishing a decent name in the web-hosting industry. This platform, unlike others, offer more simplified solutions, meaning that it is more convenient for both beginners and small business owners. With features, such as 1-click WordPress installation, 99.9% server up-time guarantee, and 24/ 7 live customer support, HostGator is a recommended choice for most website owners. Click Here to read full review about HostGator
4. DreamHost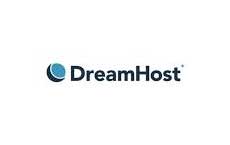 DreamHost has been in the web-hosting industry for a good 18-year period, making it one of the early web-hosting platforms. DreamHost has an established brand name, when it comes to offering simplified WordPress Hosting solutions, making things easier for its customers. You get features like custom dashboard, automatic WordPress updates, 1-click WordPress install, unlimited bandwidth, free SSDs, and unlimited space, making the process of web-hosting fast and prompt. DreamHost, today, successfully hosts over 600,000 WordPress blogs and websites. Click Here to read full review about DreamHost
5. Hostinger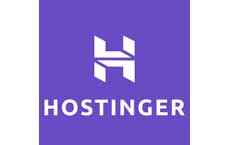 Hostinger is one of the leading and popular web hosting platforms that offers a number of web-based services like domain registration, VPS hosting, web hosting, and shared plans. Hostinger commenced operation in 2004 running with a simple idea to let you create a website for 'Free,' associated with no-limits like PHP, MySQL, cPanel, and no ads, providing you with complete freedom in web hosting. Hostinger serves as a leading website hosting platform, with over 29 million user-base, across 178 different countries. Hostinger claims that it gets 15,000 new sign-ups (on average) every day, which is about 1 new client, every 5 seconds, which is quite a feat. In addition to that, Hostinger offers 99.9% server up time with 24/ 7/ 365 live customer support. Click Here to read full review about Hostinger
6. GreenGeeks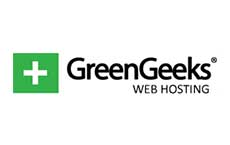 GreenGeeks has made a name for itself, as one of the well-known brands, in the WordPress hosting industry, offering reliable web-hosting services, backed by the company's 24/ 7 live customer support. Some of the features that GreenGeeks offer, include automatic 1-click WordPress install, enhanced security, managed updates, free site migration, and free CDN. On top of that, they have 5 physical data centers, situated across the globe. Currently, GreenGeeks offer its web-hosting services to over 500,000 website owners. Click Here to read full review about GreenGeeks
The companies, as highlighted in the list above, are heavily acclaimed and rated, in terms of customer supports, delivering timely service, and incorporating the best possible pricing, in terms of WordPress Hosting.
Now, that we have briefly covered the top WordPress Hosting companies, let's jump into the detailed performance review of each.

Detailed Overview of the Best WordPress Hosting Companies
1. BlueHost Overview
---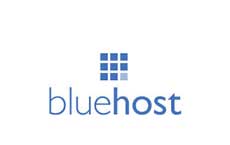 PROS – 24/ 7 live customer support
PROS – 99.9% server uptime
PROS – Recommended officially by WordPress
PROS – Affordable packages with heavy discounts
CONS – Customer support promptness may be hinged at times
---
As mentioned in the overview, Bluehost is one of the largest hosting companies on the currently available in the market, and the company is an official (recommended by WordPress) hosting provider. The hosting packages of Bluehost comes pre-installed with WordPress, by default. They're also consistently ranked first, for small businesses, so if you're a owner of a relatively small E-Commerce setup, looking to expand, then you won't be disappointed with Bluehost. Also, with Bluehost, you don't have stress over website crashes or slow-downs, due to heavy traffic, Bluehost's prompt and snappy servers, providing users with 99.9% uptime, more than enough cover for the heavy on-board traffic.
Performance
As far as the performance goes, Bluehost, offers site loading in less than two seconds, based on the review of various testing analysts and users. This figure is faster than 85% of the rival WordPress Hosting platforms. Bear in mind that this load time does not incorporate plugins, or added customizations. But still, the results are quite impressive.
Bluehost also manages to handle load very well. In a random test conducted, incorporating 100+ unique users using the site, simultaneously, assessing the load tolerance of Bluehost, to see how the server would manage rising number of requests from multiple connections at once, showed that Bluehost managed fairly well, providing users with consistent load times, despite the peak traffic. Also, results showed that Bluehost performs exceptionally well in the United States, which must be good news for customers originating or operating in that region.

Pricing
Despite Bluehost's 'premium' services and ongoing consistency, the company doesn't fail to impress, when it comes to pricing as packages start at just $2.75 per month (with support for Bluehost coupon code and discount codes).
2. SiteGround Overview
SiteGround is an extremely popular WordPress Hosting provider, one that is backed by strong, positive customer ratings. The company offers value-for-money, premium hosting solutions, optimized specifically for speed, convenience, and reliability, and specially designed for WordPress Hosting.
Plus, it's also officially recommended officially by WordPress, adding to its overall credibility. In addition to that, SiteGround offers location-specific hosting with 3 different data centers in the USA, Europe, and Asia, so you could opt for the one closest to you, without any sort of interruptions. You also get WordPress daily backups, plus unlimited databases and email accounts, with SiteGround.
Performance
When it comes to the performance of SiteGround, in various testing conducted by analysts and users, provided an overview of load times, where the sites managed to load up in less than a second, making it one of the fastest, if not the fastest WordPress Hosting platform, out there in the market.
Similarly, the load impact of SiteGround is equally commendable, showing that SiteGround is able to manage traffic fairly well, providing users with consistent load times. In a test conducted to assess load impact of SiteGround, based on 100+ users landing on the site, simultaneously, showed that SiteGround maintained its consistency, across all servers, keeping up the pace. However, there are occasional glitches or spikes, but SiteGround manages to recover and keep the momentum steady, following a given spike.
Also, it should be noted that SiteGround performs excellent across the servers present in the United States, and the same could be said about all other regions it operates in, with the exception of Japan, where performance was relatively undermining, but this could be remedied by moving to the Asia-Pacific server, for fair representation and consistent performance

Pricing
SiteGround is another WordPress Hosting platform that offers good value for money; however, it does not quite match up with its competitors, but given the company's track record and premium services, the pricing is reminiscent of the quality of service, provided by SiteGround. Prices of SiteGround start at just $3.95 per month, with added support for SiteGround coupon code, for extra savings.
3. HostGator Overview
HostGator, similar to Bluehost, specializes in WordPress Hosting, and is quite popular amongst numerous users. The company hosts over 8 million domains, with numbers increasing, every passing day.
HostGator supports millions of websites and is a leader in the shared hosting market. They have affordable plans with a 45-day money back guarantee on board.
In addition, all plans include a website builder with templates, unlimited bandwidth, and $100 in AdWords credits to help you optimize your WordPress SEO. On top of that, HostGator offers consistent 24/ 7 support.
Performance
HostGator manages to deliver prompt and snappy performance, with results of site loading proving to be promising. Site loading, as tested by different users, showed that HostGator was able to load a given site in just under a second. However, these results are more consistent in the United States servers. Still, given that there were no added plugins or customizations, for the conducted tests, the results are excellent.
Moving towards the load impact, HostGator managed to build up consistent load times up till 80 users, as highlighted by different tests conducted by users, but the site begins to slow down, after crossing the 80-mark. However, the results gathered from users show that the figures are normal, given that HostGator offers shared hosting plans, and you never share resources with other sites hosted on the same server, pointing out to the varying times, during peak traffic. This is not a deal breaker though, as you may opt for VPS or managed solutions, to tackle this insignificant issue.

Pricing
The pricing of HostGator is on the value-end, as it offers monthly payments as low as $2.75, supporting HostGator coupon code from different sponsors, allowing you to gain further discounts.
4. DreamHost Overview
DreamHost has been in the market for well over 18 years, dating back to 1997, and the company knows a thing or two about WordPress Hosting, which is why they are so popular, in terms of providing reliable hosting services. Not only that, DreamHost is an official, WordPress recommended, hosting platform, offering simplified solutions, with nifty features like 1-click WordPress install, and a custom dashboard.
DreamHost is a smart choice because they offer a 97-day money back guarantee. And if you choose DreamHost, you'll get automatic updates, unlimited bandwidth, unlimited space, and free SSL certificates. So, if you're looking for an excellent WordPress hosting platform that offers easy site creation, with high-speed SSD storage, then DreamHost could be the right one for you.
Performance
Performance is not an issue for DreamHost, as it has maintained a consistent and thorough track record of providing fast and snappy load times. In various tests conducted by different websites, the results showed that DreamHost, on default settings, with no added plugins or customizations, is able to load sites, in approximately 1 second, making it a very snappy platform.
The Load Impact, on the other hand, tested to determine DreamHost server performance, during peak traffic hours showed stable and consistent load time results, even in heavy traffic. Even when the numbers crossed 100, the site managed to provide stable load times, despite being popular in shared plans.
Also, as with most of the web-hosting providers, performance is more consistent and superior in the United States region, with relatively lower test scores in other operating regions, owing to the server availability and geographical presence of data centers.

Pricing
DreamHost offers decent pricing packages, starting at only $2.95 per month, with support for official DreamHost coupon code, both through DreamHost and third-party sponsored websites, providing you with opportunities for extra savings.
5. Hostinger Overview
Hostinger has grown from a small web-host provider to catering to 29 million customers, in a decade's time. Hostinger is an extremely popular option, when it comes to WordPress Hosting. On top of that, Hostinger's server uptimes are consistently accurate and stable. Also, Hostinger publicly displays its server status, which begs to show the company's stance at privacy and transparency towards its customers. This also extends the company's confidence in their ability to deliver to users around the world.
You'll encounter a full range of options with Hostinger, including shared, private server (VPS), virtual, dedicated plans, and cloud.
What's more, you can opt for a WordPress-specific plan, and get additional support options, with handy features like 1-click WordPress install. It's important to note that Hostinger's plans are low-cost. Hostinger is more popular for its shared hosting plans, due to he complete set of features being offered.
Performance
Hostinger's performance is fairly decent, given that the company specializes in shared WordPress hosting plans. Most of the tests conducted by experts showed page load times, in just under 1 second. However, these test results were more stable and prominent on the United States server, but even other regions did not exceed site loading above 2 seconds, which is quite impressive.
Performance of Hostinger under load is also fairly solid, as results showed that Hostinger maintained consistency in load times, even under heavy traffic, with little to no spikes in load times.

Pricing
Hostinger offers affordable and attractive pricing, given the number of services it offers. For a single share plan, you may get as low as $0.99 per month; however, the chances of one opting for the single shared plan are nigh, which brings us to the premium plan, which you may opt for as low as $2.89, and given that the website supports Hostinger coupon code, you'll be saving up even more.
6. GreenGeeks Overview
GreenGeeks has become a well-known brand in the WordPress hosting industry. However, the company differs in its approach towards business operations, as they offer solutions, where customers are informed that the company's services are environmentally sustainable and their operations are stable.
GreenGeeks is the most eco-friendly hosting company on this list. They give back 3 times the power they consume, into the grid, in the form of renewable energy. Also, their SSD storage makes them one of the snappiest WordPress hosting platforms that also delivers on security, privacy, consistency, and reliability. On top of that, they offer award-winning 24/ 7 support via live chat, email, or phone.
Performance
The performance of GreenGeeks is pretty solid. When we talk about site loading times, tests conducted by various users show that the site loads in less than a second, for mostly the United States region, as expected, given most data centers and servers are present in the respective region. However, this figure is pretty impressive, considering that there were no associated plugins or added customizations.
Moving on, since the test above only measured the load time with single user on the site, the Load Impact testing by different users show how GreenGeeks hosting servers performed during peak traffic hours.
The results indicated that the site performed really well under peak traffic of 100+ users at once. The website speed held steady as traffic kept increasing, which is excellent because it shows you that GreenGeeks is able to scale up, as your website grows.
As far as region-specific performance goes, GreenGeeks Hosting responded under a second, across most of the regions, maintaining consistency and stability in results. Since GreenGeeks have 5 data centers across the globe, you won't have problem with site loading times, despite the given geographical boundaries.
Pricing
GreenGeeks offers decent and attractive packages for its customers, with monthly payments as low as $2.95, which includes the cost of one free domain. Not only that, there are frequent GreenGeeks coupon code and promos that GreenGeeks offers, especially for new users, to pile up on those extra savings.
Final Weigh-In – Conclusion
In light of the companies discussed above, you must be here for one final winner. While one can't simply pick a winner in this regard due to the given dynamics of each company, preferences of different customers, price factor, added features, and vice versa, the choice of a given winner, will, indeed vary, from person to person.
Here's a brief table of our picks:
| | | | | |
| --- | --- | --- | --- | --- |
| Hosting | Price p/m | Free Domain | Free SSL | 1-Click WordPress Install |
| BlueHost | $2.75 | Yes | Yes | Yes |
| SiteGround | $3.95 | No | Yes | Yes |
| HostGator | $2.75 | Yes | Yes | Yes |
| DreamHost | $2.95 | Yes | Yes | Yes |
| Hostinger | $2.89 | Yes | Yes | Yes |
| GreenGeeks | $2.95 | Yes | Yes | Yes |
However, if you ask us to pick a winner for you, then we would recommend Bluehost, simply because it ticks almost all of the boxes, when it comes to WordPress Hosting. Hence, if you are looking to start a blog, then you cannot go wrong with Bluehost. The fact that they offer you a free domain and free SSL for the price of $2.75 per month, it's very hard to beat and today, price is a determining factor for almost all users of WordPress, looking to avail web hosting services.
On top of all that, Bluehost is officially recommended by WordPress.org. With Bluehost's 99.9% server uptime, and uninterrupted 24/7 live customer support, you will not be disappointed by what Bluehost has to offer.
Ideally, you would want to pick a service that's fast, reliable, snappy, falls in your budget, and promises over 99% server uptime. It is important to note that all of the hosting providers that we have covered are excellent and provides 99.9% server uptime (and more), but our overall recommendation goes to Bluehost.
But truly, in essence, you won't go wrong with any of the top WordPress hosting companies, covered extensively in our list. They all offer great uptime, quality support, affordable prices, and above all, fast servers.
Additional FAQ's
Since we've dubbed this guide as the 'Ultimate WordPress Hosting Guide,' then we can't let you leave with a few additional FAQs, to make your well-aware about WordPress Hosting.
How to opt for the best WordPress Hosting?
How to opt for the best WordPress Hosting?
The ideal way to choose your website hosting service is to pay attention to four important dimensions:
Server Uptime – Solid web-hosting providers will provide you with 99.9% server uptime (as bare minimum),
Server Speed – You should aim for a platform that offers load times under 2 seconds (as bare minimum),
Customer Service – Web-hosting platforms should sport 24/ 7 live customer support, preferably through live chat (as bare minimum),
Your Needs – The hosting platform should be able to offer your customized and tailored solutions, with respect to the nature of your business and size (as bare minimum),
Pricing – The hosting provider should offer value for money (as bare minimum).
Do I need WordPress hosting to start a website?
Do I need WordPress hosting to start a website?
If you want to build or develop a WordPress website, then you require web hosting. Essentially, your hosting server is a mediator or more so, a storage cabinet for all your files and data, keeping it intact, in a secure and safe manner. So, yes, you do need WordPress hosting to start a website, as all existing websites already use hosting providers.
How much does it cost to build a WordPress site?
How much does it cost to build a WordPress site?
The average cost to build a WordPress website varies from person to person. It depends on the nature and scope of the website you're trying to develop. The associated costs of building a WordPress site, may vary, ranging from as low as $80-100, to as high as $25,000-50,000. Again, the actual figure depends on the type of website you're looking to develop, who is aiding you with the website setup, freelancer or web development company, and which country you choose to target your audience in. On the side note, the pricing regime in European countries are noticeably higher, than in Asian or Middle-Eastern regions, which is why our recommendation goes to the latter.
Do I need to have my domain and WordPress hosting from the same hosting platform?
Do I need to have my domain and WordPress hosting from the same hosting platform?
No, this is not the case. You may purchase your domain from a domain name registrar like Domain.com, Namecheap.com, GoDaddy, and similar other domain registration platforms, and use your registered domain, on either one of the WordPress Hosting platforms mentioned in our list. However, if you don't have a domain all together, then it's recommended to use the same provider, considering that most WordPress Hosting platforms offer free domain registration, with individual sign-ups.
How do I safeguard my WordPress hosting account?
How do I safeguard my WordPress hosting account?
Your web hosting account is where all your content and websites are stored. So, it's crucial that you have it safeguarded. The ideal way to safeguard your WordPress hosting account is to use a solid password, and avoid logging in at public gatherings or even your friend's place.
And this pretty much wraps up our 'Ultimate WordPress Hosting Guide.' We hope that the information portrayed was useful to you guys, and you were easily able to comprehend WordPress and its essentials, from the very basics.