You may be capturing the perfect sceneries or other shots, if you can't market it well, then perhaps, you wouldn't be that successful. To make your images get the maximum impact online, your photography website's theme must be off-the-charts. Sadly, with the plethora of templates available online, its not that easy to find the right one that fits your portfolio.
On the bright side, we have collected the top 10 best photography website themes for WordPress, just for you! Before heading onto the list, we want you to know exactly 'why' WordPress would be the best option for your photography website.
A Lot of Flexibility Over Design
WordPress allows you to make changes ensuring your content is presented in an innovative manner. You have the liberty to choose themes that vary. You can opt for custom design option as well.
Easy to Use
It features a user-friendly interface that does not have the prerequisite of coding experience. So, even a beginner can use WordPress easily.
SEO
With highly effective SEO plugins, liberty to create a solid image SEO strategy and website speed being in your own hands, it makes the best platform to kick start your website on.
Multilingual Site Options
WordPress also makes translation of your website to other languages easier through its plugins. This way your photography career can expand globally too.
Support
With a community of over 70 million users, if you come across an issue at any given time, you can be catered by someone in a matter of seconds.
Disclosure: This guide contains affiliate links. When you purchase a theme through the links, I sometime earn a commission, at no additional cost to you. Read my full disclosure here.
1. Blacksilver | Photography Theme for WordPress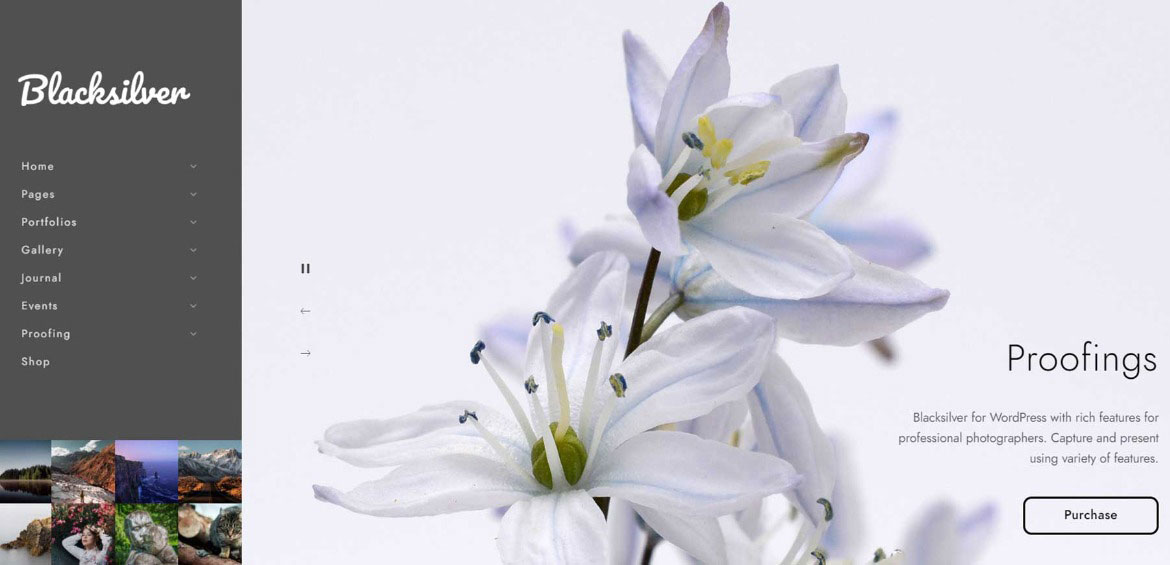 First up, we have Blacksilver theme. This theme is targeted towards the photography professionals as it uses sleek yet appealing designs to make sure your images stay in the center. It is loaded with customization options and is mainly built with page layouts for full-screen proofing, portfolios or slideshows. This theme uses actual lazy loading.
The best part about it is that it is able to handle all your images uploaded and then creatively display them rapidly. Also, the large images enable you to showcase your work in a captivating manner. This theme has a lot of professionalism touches to it along with amazing features that are easily understandable. Lastly, it features grid-based portfolio management which makes it very easy to display your work.
Main Features:
Mobile responsive
Password protection
WooCommerce compatible
Amazing theme options
Managing tools, like client management
Blog lists and grids
20+ Animations
Before and after images
SEO optimized
2D and 3D slideshow
Click to Download
Live Preview
59
Wordpress Hosting
2. Inspiro – WooCommerce WordPress Template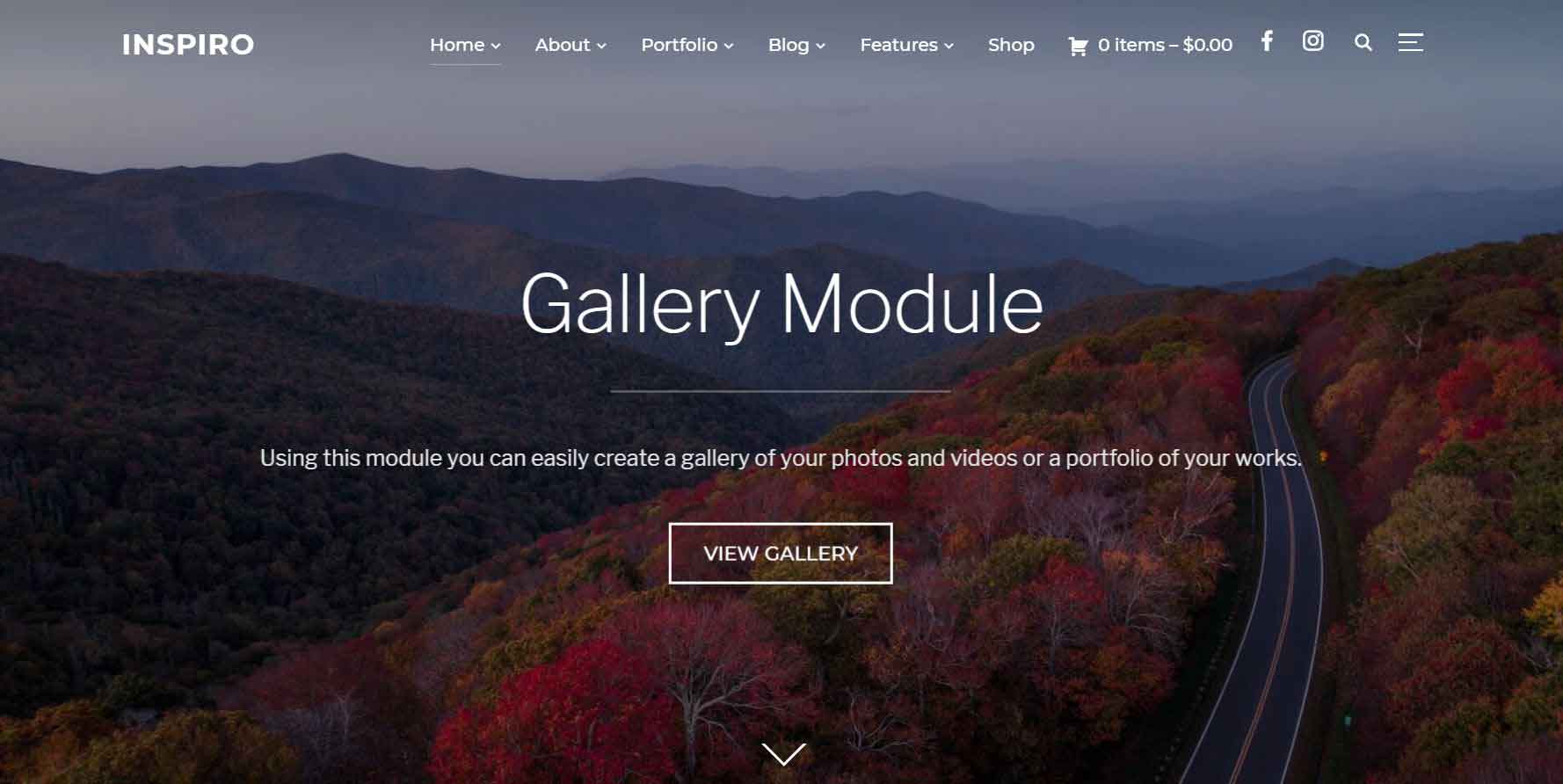 Inspiro is another theme aimed towards photography professionals. It has a modern look to it and is feature-packed. It has many useful plugins which makes it perfect for photographers, as it has Beaver Builder plugin as well as Unyson Page Builder.
This theme also features full screen slideshow supporting Vimeo, YouTube and other hosted videos in background that is sure to make your website stand out from the rest. It includes all the basic functionalities and is basically everything that a photographer desires to have in their website, including gallery modules, widgets, full screen headers and much more.
Main Features:
Highly responsive with cross-browser compatibility
Mobile responsive
WooCommerce ready
Gallery module
Page builder
Slideshow with a video background
Themes option panel
Click to Download
Live Preview
79
Wordpress Hosting
3. Photographer WordPress Theme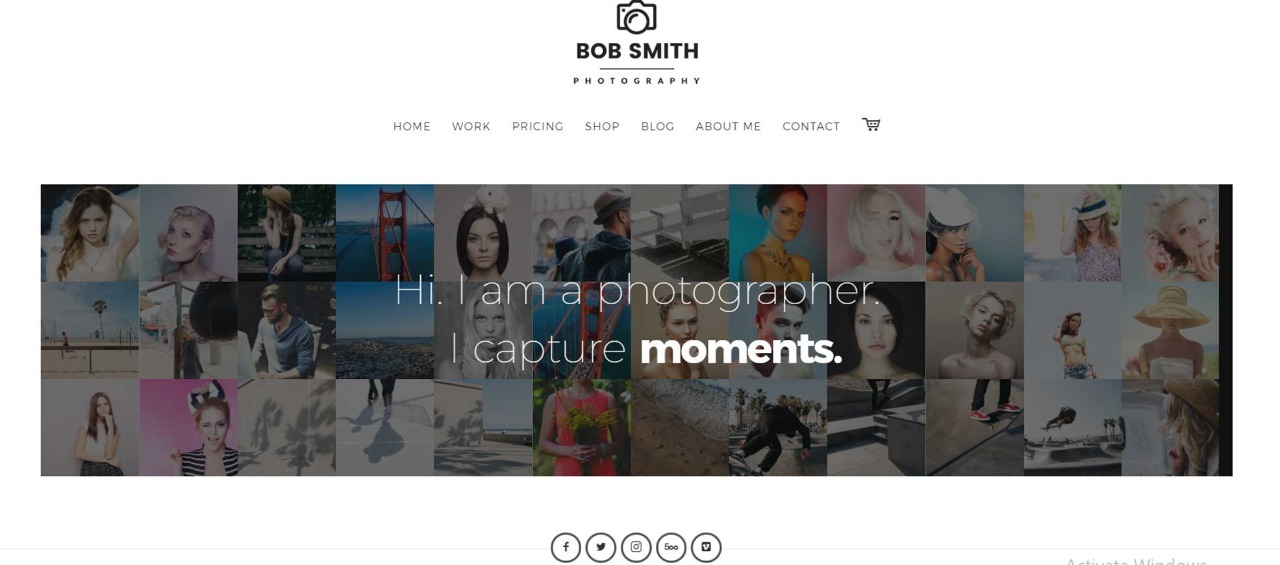 Are you an incredibly creative person who puts emphasis on showcasing your images in a unique way? Then this must be the theme for you. Photographer makes an excellent theme featuring a simple design with many customization options where you also get to choose from the 100s of Google fonts.
You can also add social media icons in your website to increase your followers. The visuals are an essential part of photography website and photographer has it all set for you to make your portfolio a success.
Main Features:
Mobile responsive
Easy to use
Unlimited portfolio
Extensive support
Retina ready
30+ social media icons
600+ Google Fonts
SEO code
Translation ready
Click to Download
Live Preview
75
Wordpress Hosting
4. Azalea – Fashion Photography Theme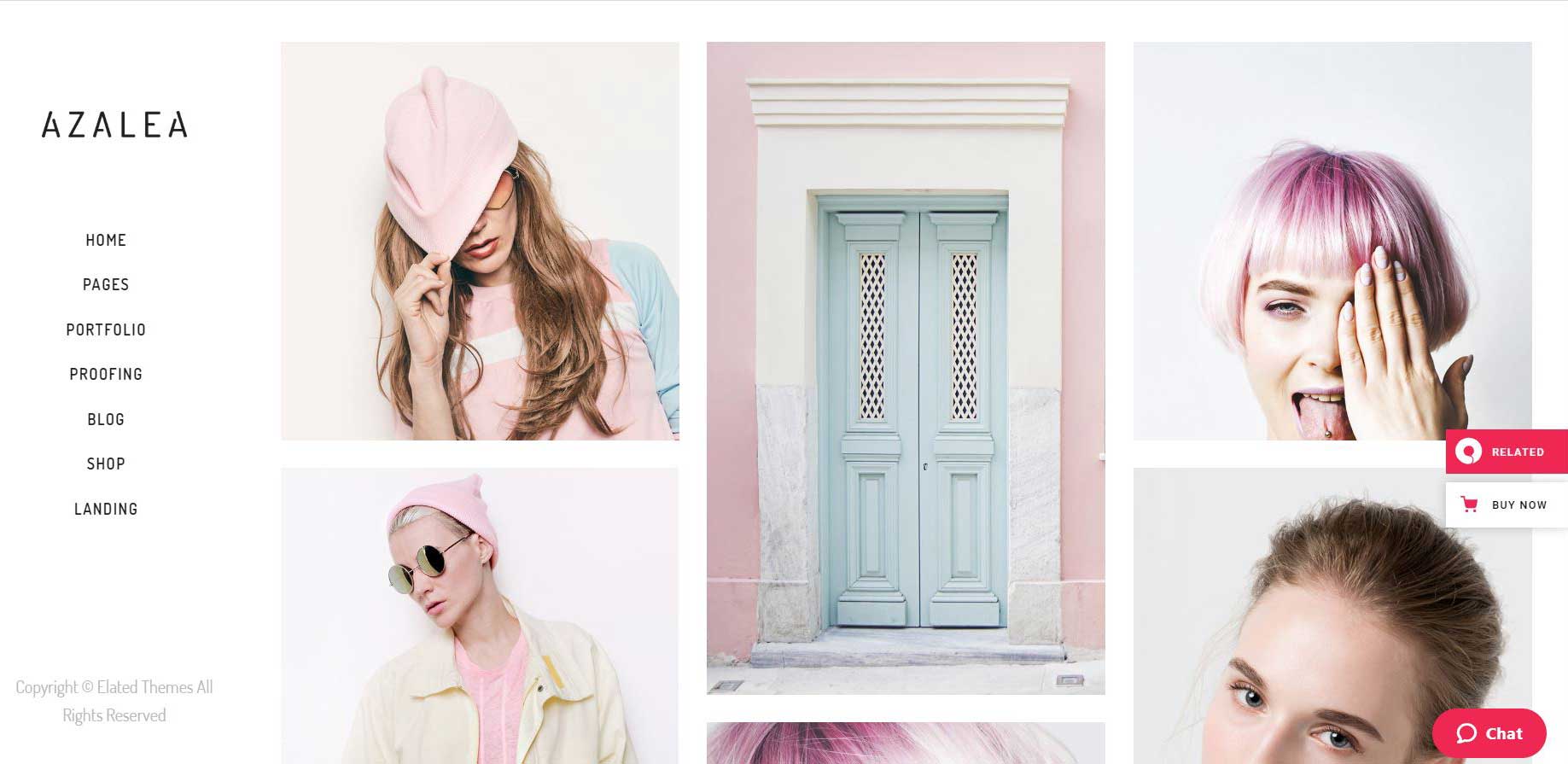 This theme is for all the fashionistas out there. This theme can incorporate all your fashion images in a creative manner. It has a stylish and sleek look, as the theme itself is based on fashion.
In the fashion industry, establishing a wow factor is very important, and Azalea allows you to choose from 12 amazing home page layouts to do that. Moreover, some plugins also have your back, like WPBakery Page Builder. It creatively makes a list of all your work so that the client are hooked to each of your image.
Main Features:
Portfolio lists
Social media share
Free plugins
Extensive support
Numerous customization options
Mobile responsive
Click to Download
Live Preview
75
Wordpress Hosting
5. PhotoMe | Portfolio WordPress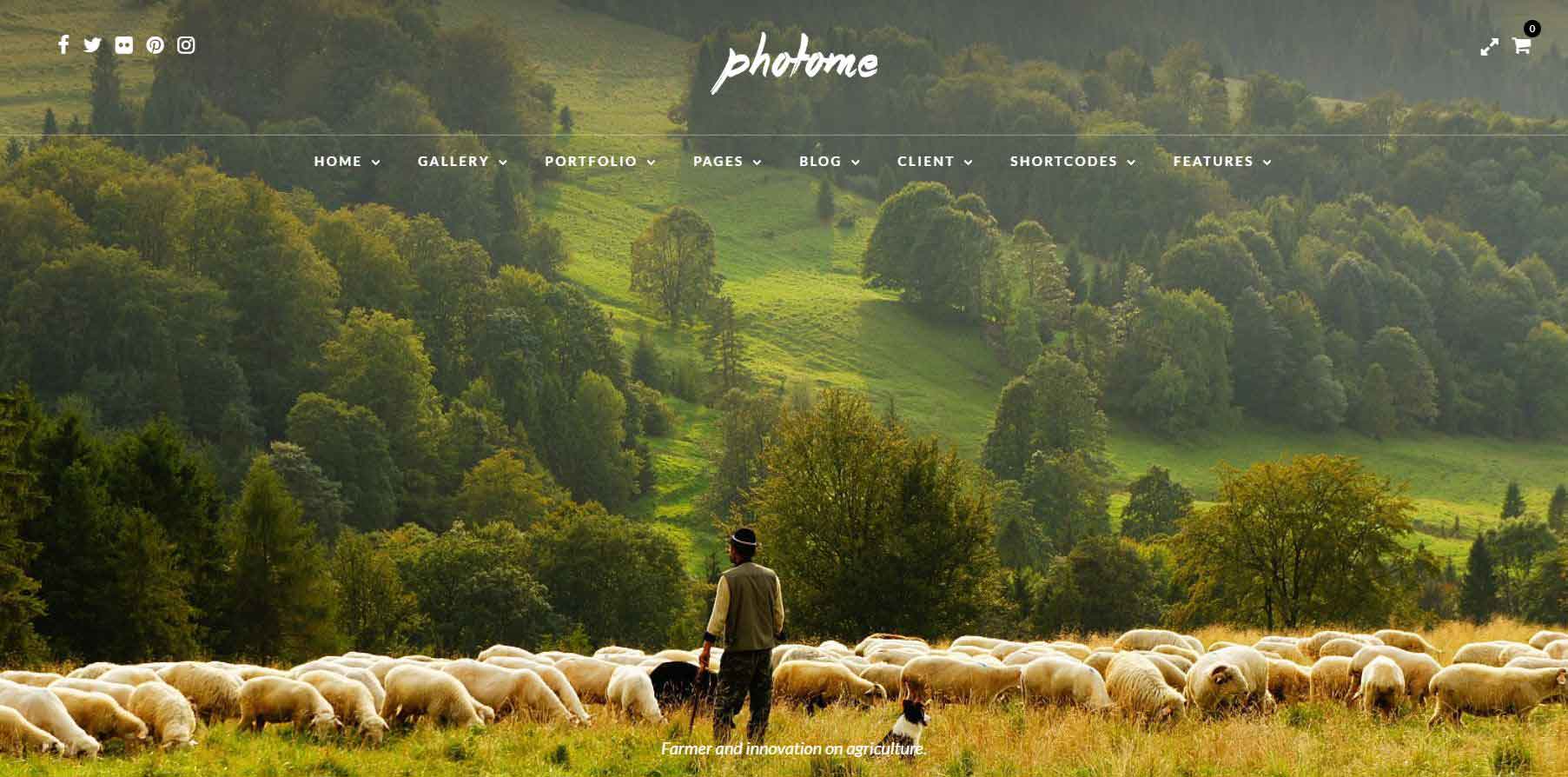 Though having advanced functionality and cool plugins is nice to some, others may just despise that. PhotoMe is a theme that offers only the bare necessities, but with customization options that you're sure to love.
Without compromising on the quality and attractiveness of your photography website, PhotoMe makes the perfect theme for people who prefer simplicity and straightforwardness. It has about 50 gallery and portfolio templates along with six blog templates too, so you won't need to stress about not having a unique design.
Main Features:
One-page layout
WooCommerce compatible
Mobile responsive
Retina ready
SEO code
Fully customizable
Advanced options, like advanced gallery
Click to Download
Live Preview
59
Wordpress Hosting
6. Kinatrix | Photography Theme for WordPress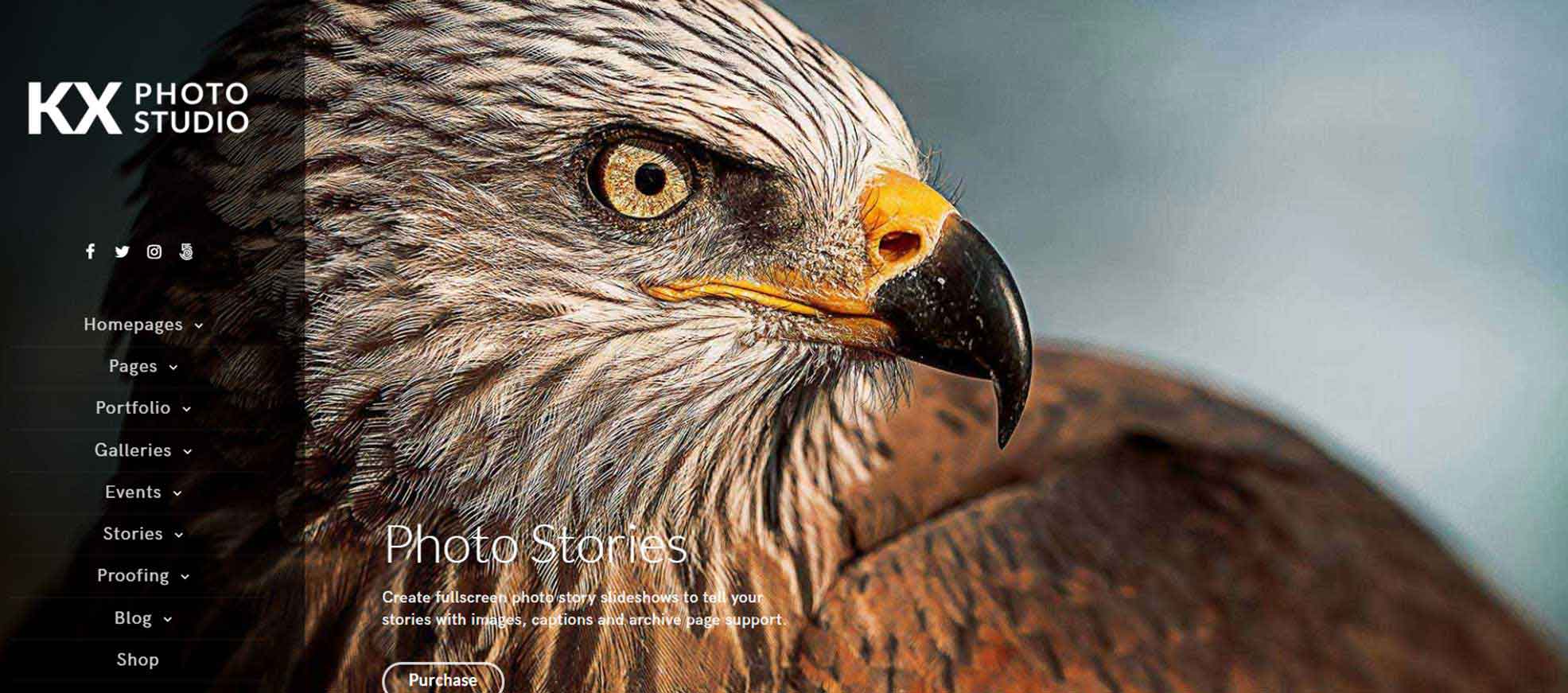 Looking for something that is feature rich? Then Kinatrix can provide you with just that. Kinatrix Photography Studio is a theme that includes a plethora of features that you can use to be able to make your photography website stand out from the rest and be stunning.
You can choose from various menu options including dark or vertical. The customization options are numerous. You can include photo stories, portfolios, events as well as galleries to make your website heavily engaging.
Main Features:
Background slideshows
Photo proofing and client management
WooCommerce compatible
Mobile responsive and retina ready
Includes page builders and plugins
Click to Download
Live Preview
59
Wordpress Hosting
7. Framed | Photography WordPress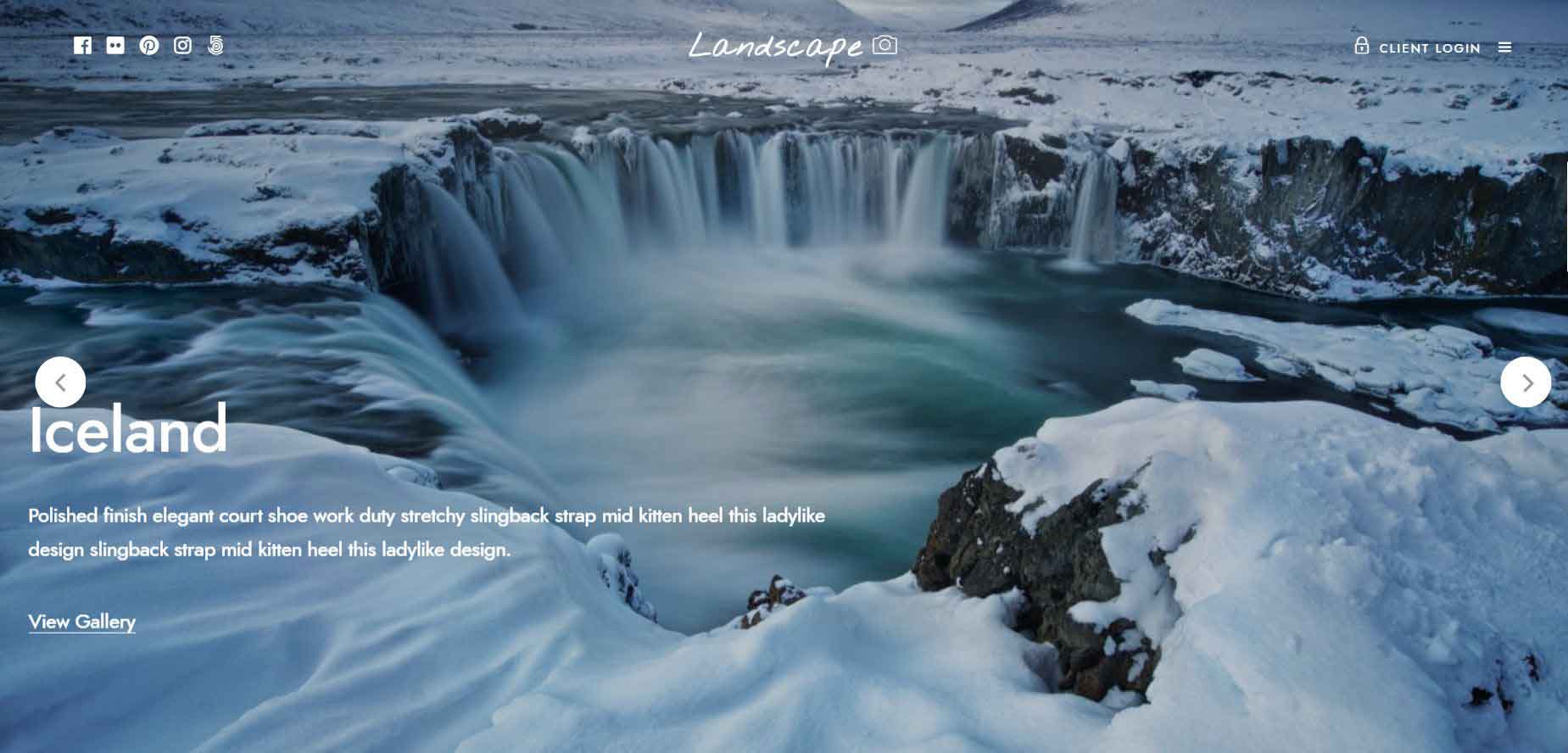 Framed is a theme aimed at professional photographers to showcase their portfolios in a classy manner. The theme comes with seven complete demo websites which can be installed with just a click.
Framed, too, offers a full screen layout that focuses mainly on your work and avoids any other distractions. There are so many options for personalization and you'll be able to get a hang of the theme pretty quickly. The theme also has powerful plugins like the Elementor page builder. It's a highly flexible an stylish theme to try.
Main Features:
Ready to use websites
Gallery layouts are flexible
Innovative slider layouts
Password protection
Translation ready
Unlimited colors
Stunning blog options
Click to Download
Live Preview
59
Wordpress Hosting
8. Opta – Minimal Portfolio and Photography WordPress Theme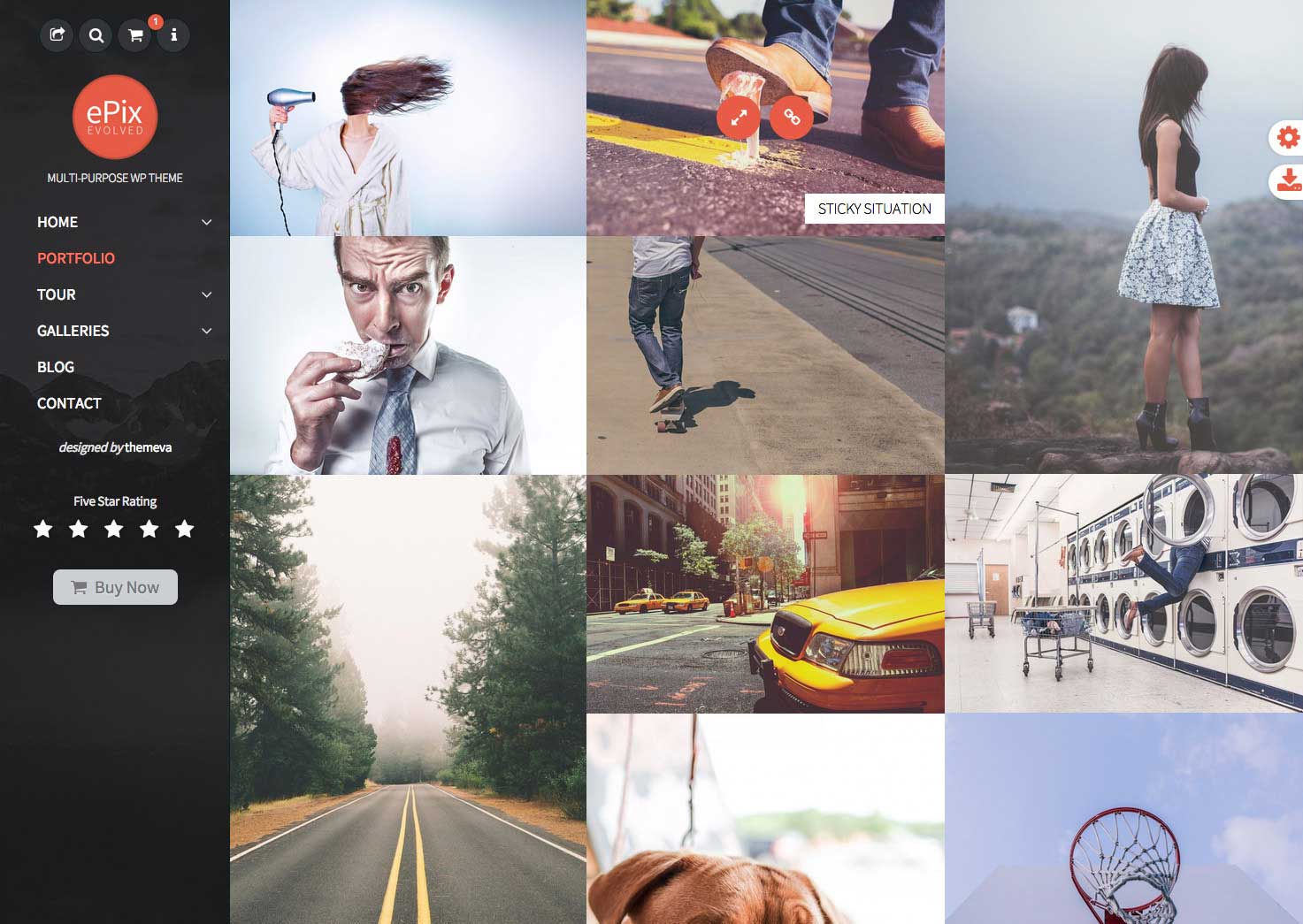 Your best work on display at Opta WorkPress theme. This theme is perfect to build up your portfolio in manner and clean. It has elegant design to impress. It's well documented and easy to customize and add picture of any category of your choice.
However it is compatible to all browsers and devices. You can also add social media links to promote. It's efficient and very responsive. It is best choice for photographer with the art.
Main Features:
Easily customized
Unlimited portfolio
Supportive and well documented
Fully responsive and Efficient
Click to Download
Live Preview
29
Wordpress Hosting
9. SOHO – Photography
Being different is the new hype these days which is why many people are on the road to innovativeness in every way. The phenomenon is no different for photographers. With Soho, photographers are guaranteed to achieve that.
There are a variety of layout options to choose from, the pages have a black border and each picture looks bigger, so visitors can view your portfolio with much more interest as they'd find it to be less monotonous. The grid view is ideal to preserve the aesthetics of the website.
Main Features:
Password protection
SEO code
Translation ready
Mobile and retina responsive
650+ Google Fonts
Color management
Click to Download
Live Preview
65
Wordpress Hosting
10. SceneOne | Photography Theme for WordPress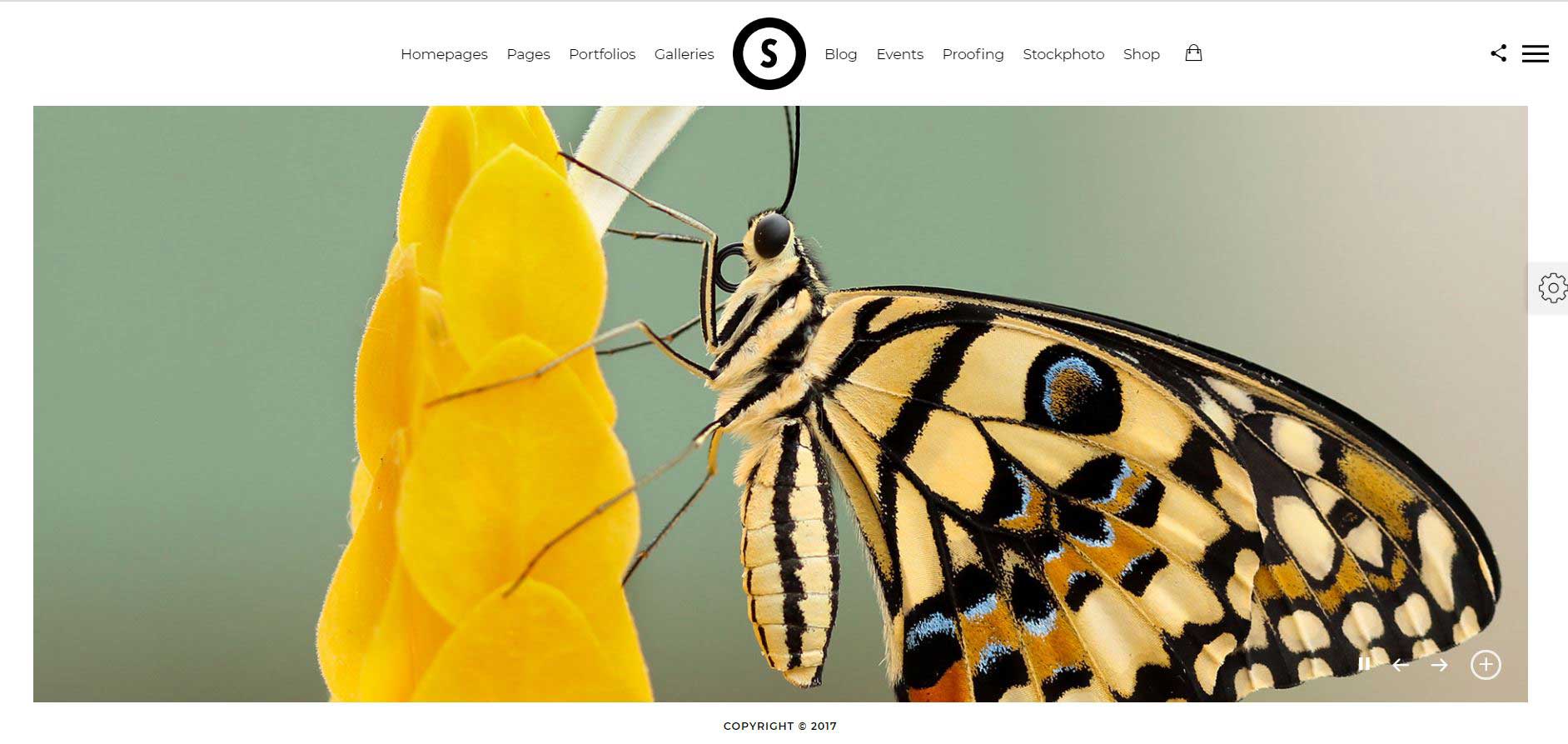 With 8 menu types, 12 fullscreens, AJAX likes and grids, you are sure to stand out from the rest of the photography websites. All of these and more are covered in SceneOne. This theme is a highly professional one for all types of photographers who wish to have a website of their own. It displays images and portfolio in a way that it is very eye-catching and pleasant to look at.
Main Features:
Drag and drop option
Photo proofing and client management
Built in stock photo gallery
Integrates with powerful plugins
Professional support
Mobile responsive and retina ready
Password protection
Click to Download
Live Preview
59
Wordpress Hosting
My Verdict:
After discussing all the above themes, we can conclude that an awesome photography website's essence is its theme. So, picking the right one is absolutely essential. We hope that you'll be able to find one for yourself in this list.